Waste accounting / packaging registration by Amazon
Waste records and registration of packaging used for cross-border business is a topic that is the physiology of operations. If you sell exclusively in Poland and have no knowledge or experience in European sales, you can be surprised and frightened by the multitude of procedures that need to be completed. Amazon's waste records and packaging registration can help.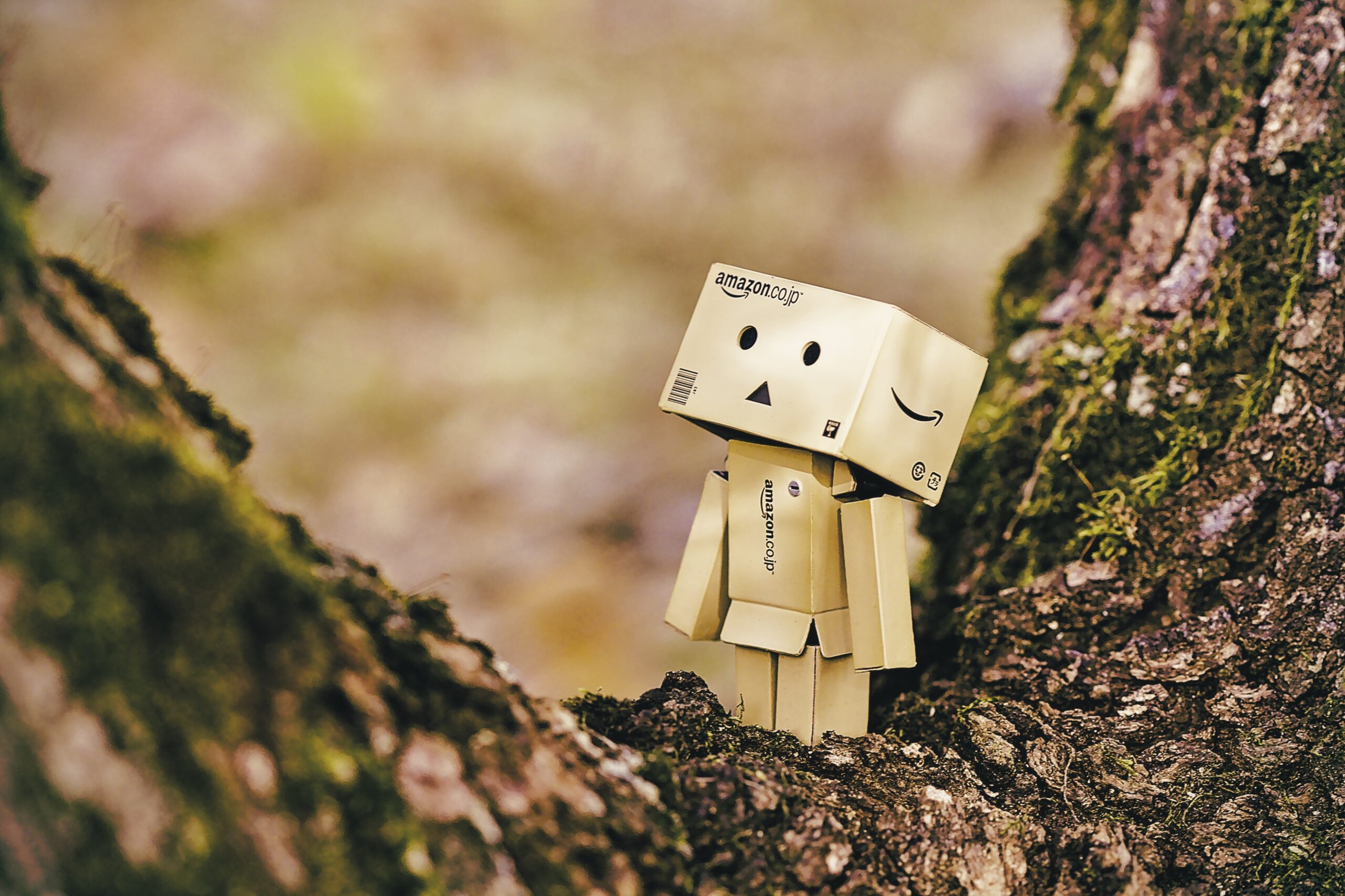 Table of contents:
Waste and packaging registration – the most important information
Service via Amazon
Recent changes and current status
Registration of waste and packaging – the most important information
The area related to packaging and waste in online sales is extremely wide-ranging. Depending on the markets in which one sells, it may have many common parts that are reduced to a common factor, but it will also take on many individual precepts and prohibitions in each market. Proficiency in the ability to distinguish between mandatory and variant actions, i.e., actions that are feasible but have no direct business or legal consequences, certainly helps in the strategic alignment of business activities. What is easily forgotten, the right actions, for example, on the basis of foreign affiliates, can also significantly optimize the cost of registration and attendance in the systems to which we are obliged.
In some markets, you only need to send one shipment to an individual customer in a 12-month period to be obliged to complete registration and obtain various licenses – such as in Germany, where the LUCID Registration System, the WEE Directive and overarching regulations including the packaging register (VerpackG), and electronic registration (ElektroG), and mandatory battery registration (BattG) are the ruling.
Check out, what is CRA: Shipping to EU – what is Customs Representation Authorization (CRA)?
In other markets, an internal company report must be kept on an annual basis, and it is only the numbers from the summary that determine whether a company that does not have a branch in a particular country must comply with registration obligations, or whether it can operate under the rules of the country in which it is registered. Sometimes it's a matter of a thousand packages shipped, and other times it's a ton of packages that we have commercialized in a country. The surprises could be multiplied
Interestingly, in major markets with, for example, Sellers using the FBA network – Fulfillment by Amazon – every Seller must register. To put it simply, in France and Germany, the obligation to register packaging and waste records applies not only to manufacturers, perhaps a more fitting word; producers in Polish, but simply to Sellers using the service. According to the definition in the help center for Sellers, a Producer is anyone who manufactures or imports a product, and a Reseller is anyone who sells such a product, lists this marketplace.
With the development of business sustainability and with the spirit of the idea of reusable packaging (including both transportation and the packaging in which the product is packaged), the environmental policy of "Extended Producer Responsibility" (EPR) is becoming increasingly important. Therefore, willy-nilly, every Seller is obliged to take care of the recycling of packaging, to know its negative contribution to the quality of the environment and to recover both the materials and the said negative contribution. Also in the form of money – as compensation for the putting on the market of, for example, products with batteries.
Service via Amazon
Currently – as of March 2023 – sellers within the AFN (Amazon Fulfilment Network) and MFN (Merchant Fulfillment Network) activities and using the FBA (Fulfillment by Amazon) logistics service can enjoy the convenience of outsourcing the handling of all registrations and reporting directly to Amazon. The assignment is direct, while the service is often performed by cooperating companies, often on an exclusive basis.
This means that EPR reporting is available in real time for major markets, and for some in monthly summaries. All the data is in the Sellers Help Center, the report includes detailed accounts in terms of pieces and weights of packaging or waste, and is directly sent, in addition to our participation, to regulatory registries such as German LUCID. Of course, according to the requirements of the countries concerned, on a monthly, quarterly or annual basis.
After self-registration in Germany according to the WEEE directive or by French CRITEO, you need to provide Amazon with authorizations and registration numbers, and the rest of the procedures, let's say colloquially, will happen by itself. All the data will be completed for us and on our behalf by the employee responsible for contacting the Sellers and providing the necessary instructions. If we want to become experts in recycling, packaging and waste accounting knowledge, we can use the articles in the help center, the extensive forums and discussions with other sellers, and ask questions to a wide audience of employees in the seller education academy.
Recent changes and current status
So, if you are an active Seller on Amazon, start by entering, for example, the LUCID number registration in place of the individual EPR information in the Amazon Seller Center. In 2023, this is mandatory at least for those sending their goods to France and Germany, in both cases the reference is one shipment to an individual address in these countries.
The records and registrations that must be kept in order to be a lawful Seller on Amazon relate to the following statements:
– for the Product Packaging and Shipping Packaging category – full transparency from July 1, 2022.
– for the Electrical and Electronic Equipment and Devices with Batteries category – full overview from January 1, 2023.
July 2022 is a significant date for cross-border sales. Until that date, " Producers," as the German law (VerpackG) indicated, i.e. Sellers from all over the world who send at least a single shipment to Germany, but as part of an organized, legal money-making endeavor, were not required to report the consumption of packaging used on their behalf by Amazon. They had to report, for example, the number of equipment sold with batteries, if they operated in this area, but – let's emphasize again – they did not have to report regarding packaging
After July 1, 2022, regardless of whether we operate under AFN, MFN or even if we are a customer of Amazon's FBA warehouse outsourcing service – we are also responsible as a manufacturer, reseller, or simply seller to the registration agencies.
After all the demanded but rather short mentioned registry procedures have been done – at the very center of Amazon EPR – there are your reports, historical as well. In them you will find the numbers of packaging used by Amazon, you can define a sheet that counts the percentage of recycling packaging, either packaging in which products were sent to target customers. The reports, based on historical and current data, allows for estimating the amount of eco-costs and fees for recycled packaging, batteries put into circulation, and apprenticeships, in a way, to extensive EPR reporting, which is really just beginning. The suggestions and consultations on social and environmental issues in the Seller Help Center show which direction the service provided by Amazon will take and what final shape it will take in the future.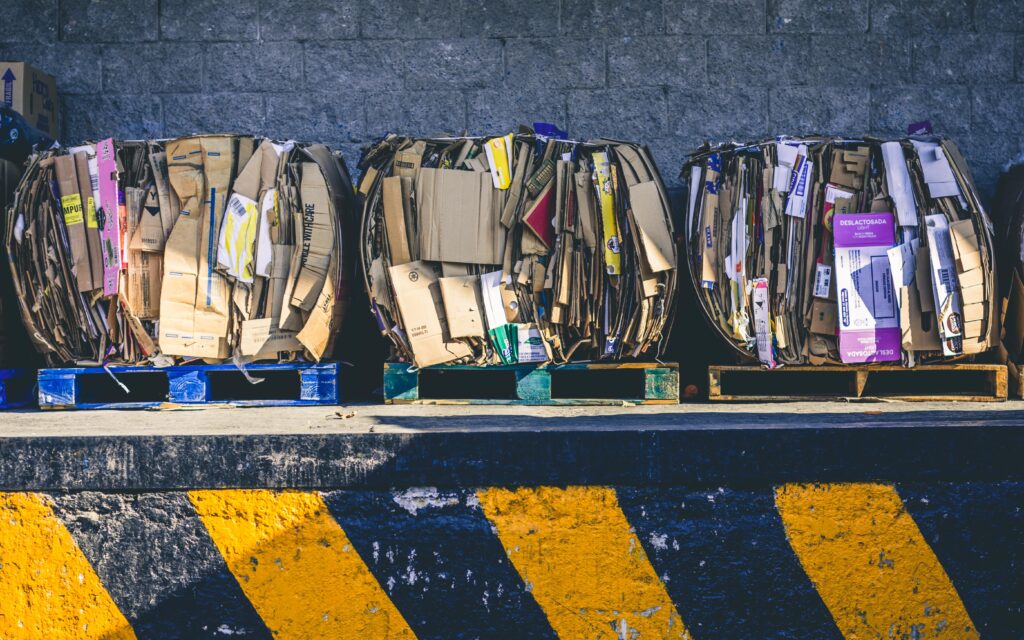 Registration of packaging and waste in cooperation with Global24
When you sell across borders, you are not only responsible for strategy and order handling, but also the many procedural and formal areas for which you are responsible as a producer, distributor or seller. If you have concerns or would like to learn more in these areas, don't hesitate to talk to us for consultation. If you're looking for effective logistics solutions and partnerships in foreign shipments and returns, don't delay, because we're waiting for you
If you have any questions – feel free to contact us!
Waste records / packaging registration by Amazon
In this title with two senses, we suggested that we would write about something that exists and is mandatory for sellers by Amazon, in other words, "on Amazon," the marketplace. At the same time, we wanted to write about something that already exists, but is not mandatory and is in the process of its natural maturation and formation, that is, the use of maintenance in packaging and waste registration systems by Amazon, that is, with its help and through its intermediary. We enthusiastically recommend that you check out and test this service.
Do you want to be up to date?
Subscribe to the newsletter
Subscribe to the CROSS-BORDER LETTER newsletter! Learn about news, tricks and secrets in foreign logistics. Check how to sell abroad and achieve more benefits.