Warehousing: warehouse rental or building your own – what to choose?
Is it better to build your own warehouse or should you consider warehouse rental? When planning to set up your own e-store or conducting a mail-order sales, it is important to consider the best solution to a problem which storage and shipment of orders can be. It's a key aspect that has great influence on success in sales and branding of your store.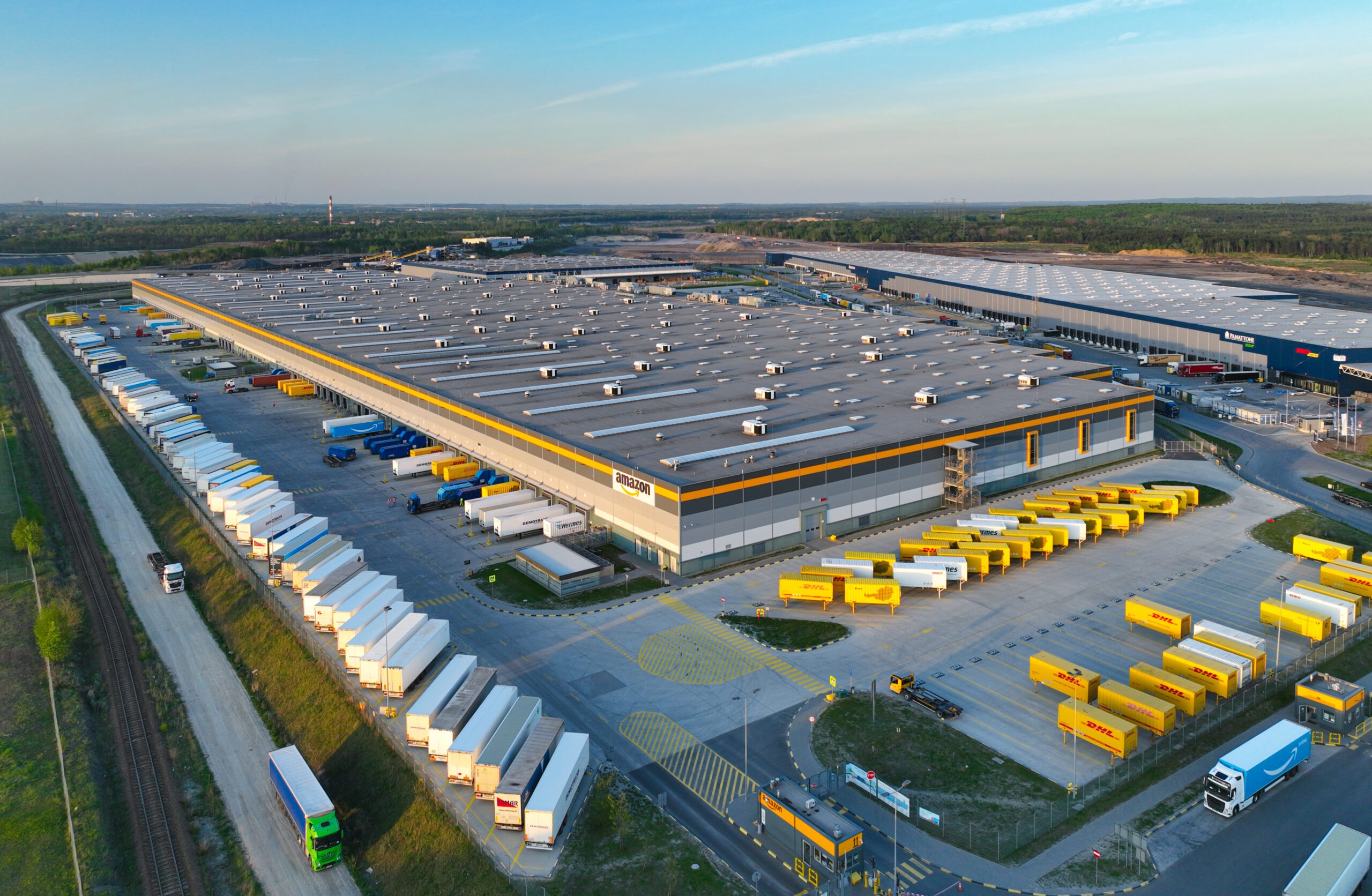 Table of contents:
1. Warehousing: An essential aspect when running e-commerce business.
2. Rental or owned warehouse – and what about cross boarder?
3. With Global24 you don't have to worry about difficulties of sending abroad
4. Now you know what to decide when it comes to warehousing

Warehousing: An essential aspect when running e-commerce business
Running your own e-commerce, production or commercial businesses requires space dedicated for storage of goods. Why is it so important? In situation where warehouses are e.g full, business not only slows down but also won't be able to grow in effective way resulting in huge problems. When it happens one of possible solutions is building or rental of bigger warehouse or dropshipping.
Own Warehouse
Although the investment in your own warehouse may have a lot of benefits it also comes with some problems. The biggest problems are associated with huge costs of building and maintaining such facility. It's important to remember that warehouse itself won't bring any solutions in terms of logistics. Simply put, investment in IT solutions and equipment required to enable functionality of a warehouse is essential as well as recruitment of experienced staff which greatly increases costs of running business.
We recommend reading following article: Fast and safe international returns – how to provide them in your store
As you can see it's not always good idea especially for businesses that are at the beginning of the their development. When it comes to warehouse, in this situation rental seems like the most beneficial and flexible solution.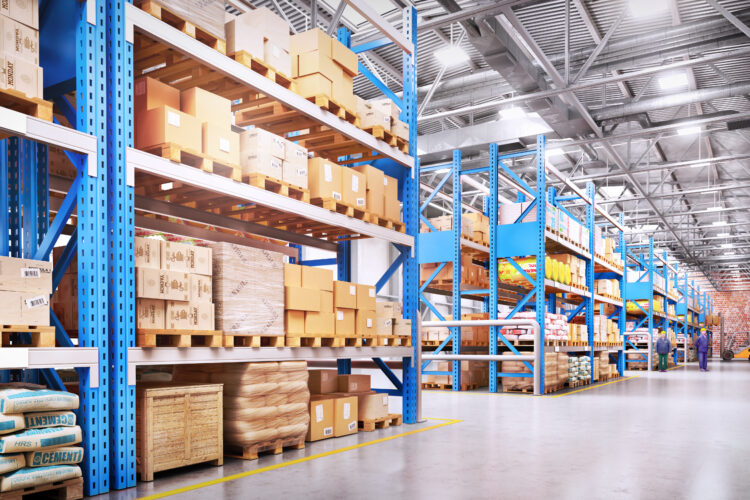 Renting warehouse
An alternative to building your own warehouse is rental of one. Polish warehousing market is one of the biggest in Europe. Moreover it's constantly growing – each year brings new investments which enable access to modern storage areas for many businesses operating within production, commerce, services and logistics. Rental of a warehouse eliminates the necessity of hiring additional employees in order to receive and issue goods, which significantly lowers internal costs and reduces amount of problems associated with organising and supervision of whole operation. Warehouses for rent are often offered with a package of additional services which might be very attractive for smaller businesses (providing fulfilment). Rental of storage space is often a better solution specifically for small/growing business e.g. newly opened e-stores. Why? First of all it's cheaper in shorter time span and much more comfortable. It guarantees not only bigger flexibility bust also competitiveness of a company.
Dropshipping
It's a business model crafted mostly for businesses that buy from large wholesalers and are in position to dictate their conditions. Dropshipping becomes more and more popular resulting in becoming part of an offer from increasing number of wholesalers.
Rental or owned warehouse – and what about cross boarder?
Warehousing of goods plays huge part in e-commerce. Despite it being rented or owned warehouses, they are placed outside of city centres to facilitate avoiding of bigger traffic. Moreover, it is common that vehicles delivering goods to warehouses exceed maximum weight allowed within city centres. So what is more profitable? Rental or owning a warehouse – We check that for you!
Own warehouse – pros and cons
For some companies own storage area is an integral part of their development. Building own warehouse gives this feeling of reaching stabilisation in businesses' position on the market. Owning a warehouse gives you more freedom in your business activities.  Moreover, such space can be adjusted to specifics of businesses' activities by e.g creating different temperature zones, purchasing of various racks and choosing dedicated warehousing system.
A big upside is also the external cost – or should I say the lack of it. Obviously the owner of a warehouse doesn't have to pay the rent.
Unfortunately building of own warehouse is also a cost – one-time cost but very high. Moreover, it takes time – acquiring necessary permits, finding contractor, carrying out acceptance of construction. And in the end – maintaining a building regardless of possible lack of orders.
Rental of a warehouse – pros and cons
Renting warehouse holds an essential advantage over owned storage area – you can increase or decrease their capacity depending on your current needs. You don't have to personally run them which helps you to save time and money and avoid potential problems. Although renting storage area in warehouses is associated with expenses required to adjust the are to your needs, it is possible to find warehouses that are already adjusted to most requirements. More and more warehouses are being built in similar standards. Modules in rented areas often offer possibility to any, adjusted to your needs adaptation.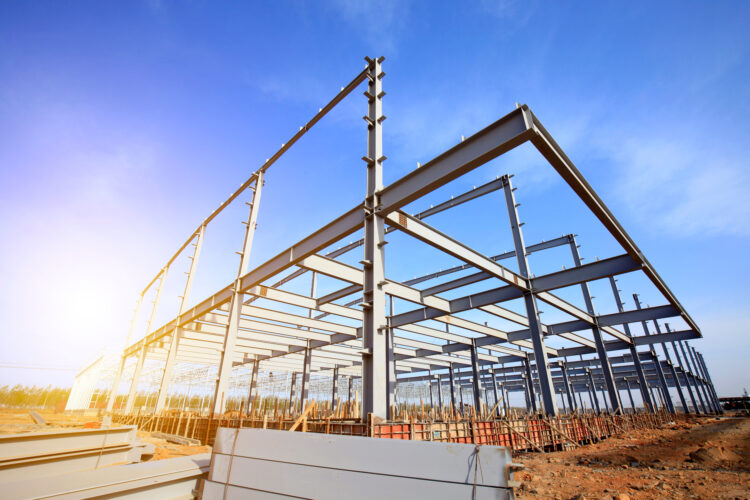 Cross border
Things get more complicated when our warehouse Is located abroad. Why? Selling goods through warehouse located abroad may be subject to taxation in that country as well. To avoid situation in which the same income is subject to double taxation, interested parties reach mutual agreement in which they agree on which income categories will be subject to taxation in the country of company's headquarters and which in the country where the activities are conducted. However if producer is using such storage area just to provide support to main activity, tax liability will not apply.
With Global24 you don't have to worry about difficulties of sending abroad
With Global24, sending abroad is not a challenge. We complete deliveries to Germany, Poland, France, Austria, Spain, Netherlands, Belgium and Italy quickly and smoothly. In every country we work in, deliveries are handled by local leaders in courier and postal services. For your customers it's certainty and guarantee not only for the best quality but also the quickest deliveries.
Find out more: Courier packaging, i.e. sending parcels abroad with Global24
We have prepared areas for each of our partners in our international logistics centres – it's there where orders are awaiting delivery to the customers and returns are waiting to be sent to our warehouse in Birmingham from where they will be delivered to you. See exactly how our solution looks like!

We support international sales – we help e-shops successfully compete on global market! Do you have any questions? Feel free to contact us!
Now you know what to decide when it comes to warehousing
To sum it up, if your company's revenue is high and is developing successfully, own warehouse will be the most optimal solution. On the other hand smaller businesses and those that are struggling with organisation, economy etc should choose rental.
Do you want to be up to date?
Subscribe to the newsletter
Subscribe to the CROSS-BORDER LETTER newsletter! Learn about news, tricks and secrets in foreign logistics. Check how to sell abroad and achieve more benefits.